NEWS
The new carpet has been laid in the Fraser Room so we can now hold all the usual activities there. The computer room has also been re-carpeted and classes will resume on Tuesday 5 June at 1.00pm.
Repairs to the main hall are finally underway. Once the timber has been laid it needs to be stained and given time, [particularly in this cold weather] to thoroughly dry so that there is no danger of it being damaged by vigorous activity. Please contact Pat after the Reconciliation Day Holiday, Monday 28, to check when your activity will restart.
JUNE BIRTHDAY LUNCH
Our next Birthday Lunch will take place on Thursday June 14. It will consist of Chunky meat pie and vegetables followed by Peach cobbler and cream.
WINTER FETE
The Fete will now take place on Saturday 23 June.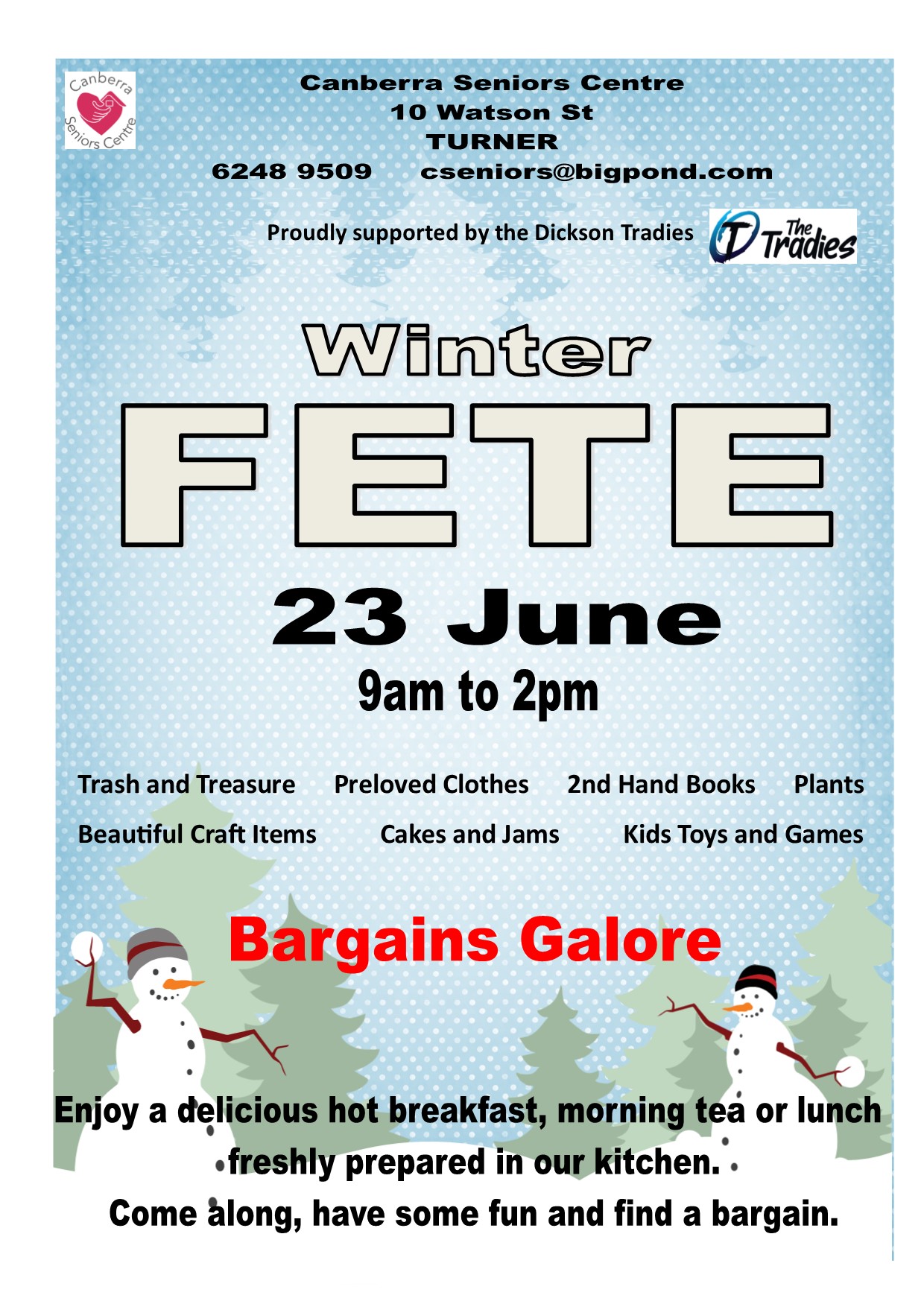 COMMUNITY PARTNERS OF CANBERRA SENIORS CENTRE …