NEWS
Finally, all the necessary repairs to our premises caused by the storm damage have been completed and our schedule of activities is once again back to normal.
Computer classes have restarted, so sign up for either the class at 1.00 pm on Tuesdays or 10.00 am on Thursdays.The class runs for an hour and costs $7.00. You can bring your own device or use one of the club's machines. Complete beginners and those wanting help with a particular program are welcome.

The table tennis group is back, playing on Thursday mornings from 1.00 pm till 2.30 pm. If you feel like a game at the weekend, join us on Sunday afternoons from 2.30 till 4.45 pm. Cost is $7.00.
It is very sad that the repairs to the Club took so long because the result is that the Centre has still not returned to its normally busy self. We fear that many of our members have found activities elsewhere.
WINTER FETE
The Winter Fete will be held on Saturday 23 June.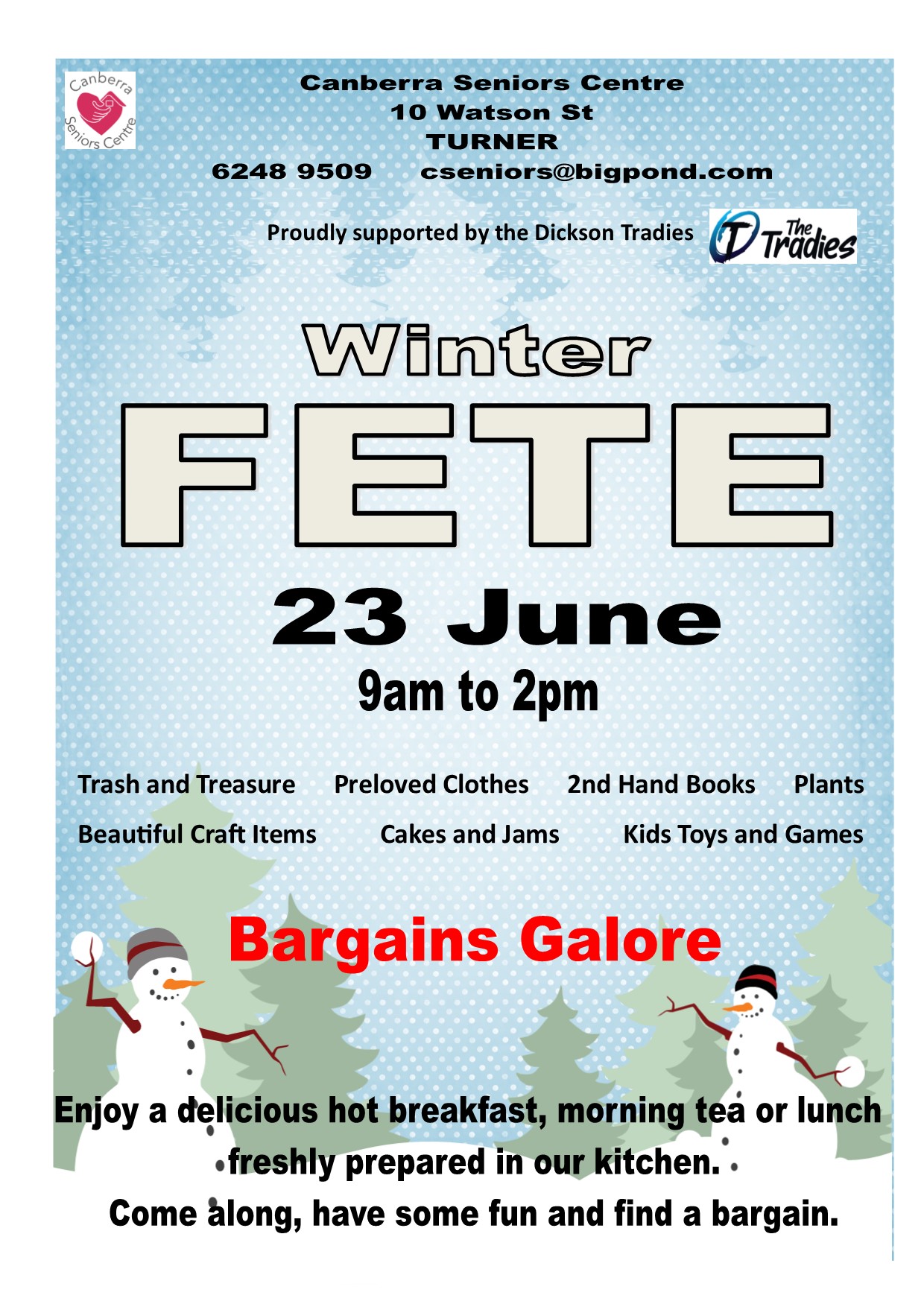 HAVE YOU PUT YOUR NAME ON THE LIST OF VOLUNTEERS
TO HELP AT THE FETE?
IT'S ONLY 2 DAYS TILL OUR FETE AND THE HALL IS BEING ORGANISED BY OUR WONDERFUL DEDICATED VOLUNTEERS. THE CAKES HAVE BEEN SET OUT AND ARE ABOUT TO BE ICED. IN THE KITCHEN MUSHROOMS ARE BEING PREPARED READY FOR CRUMBING. WE CAN ASSURE YOU THERE WILL BE DELICIOUS OPTIONS AVAILABLE IN OUR DINING ROOM FOR YOU TO ENJOY EITHER BEFORE OR AFTER YOU HAVE BROWSED OVER THE WIDE SELECTION OF GOODS WE HAVE FOR SALE.
IT IS NOT TOO LATE TO OFFER YOUR HELP TOMORROW OR ON SATURDAY. IF YOU CAN SPARE AN HOUR OR TWO TO GIVE THE STALL HOLDERS A BREAK WHILE THEY HAVE A COFFEE AND SOMETHING TO EAT IT WILL BE GREATLY APPRECIATED.
CHRISTMAS IN JULY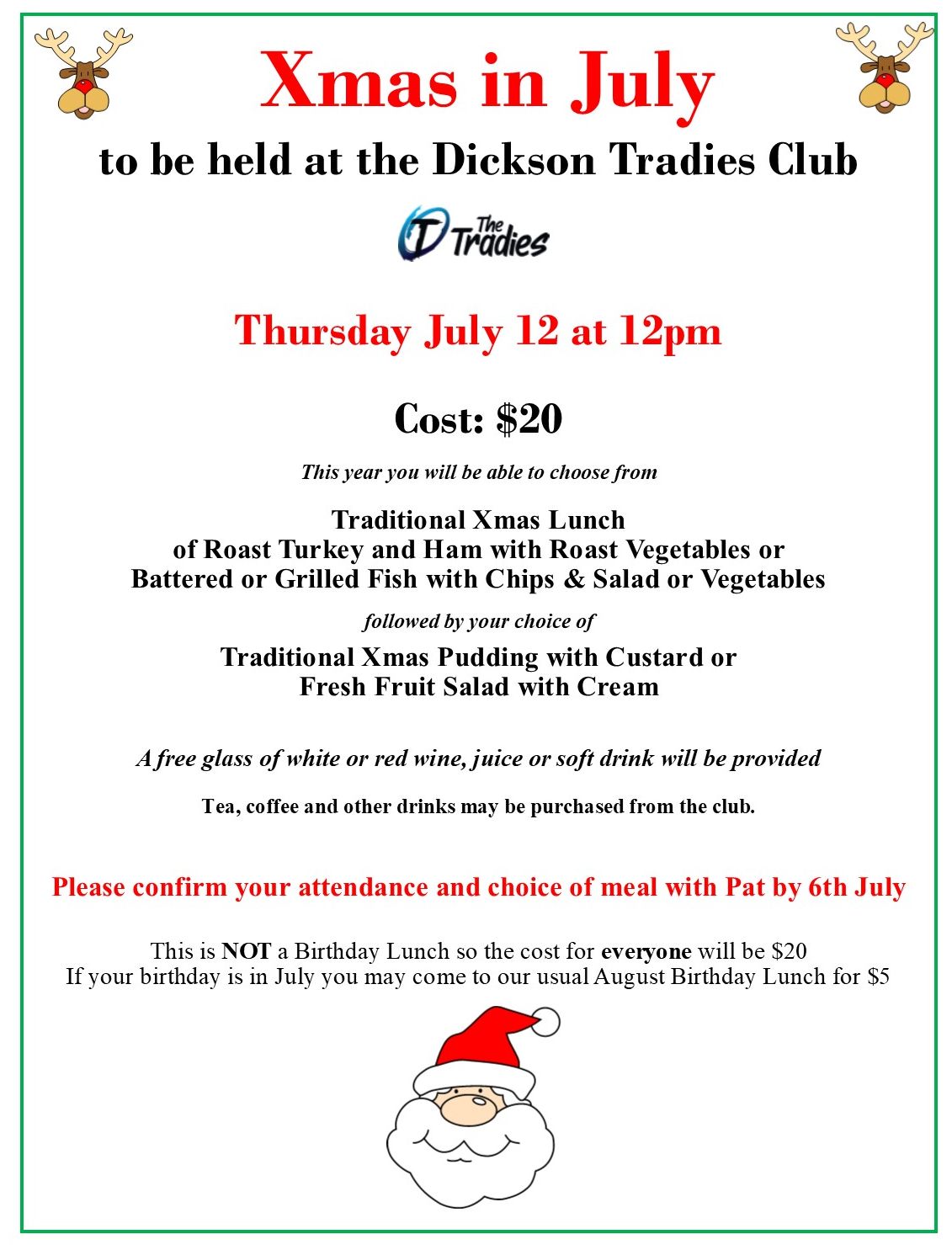 ANNUAL MEMBERSHIP
It is now time for you to renew your CSC Membership for 2018–2019. The fee this year is $15. See Pat who will be happy to receive your money and provide you with a receipt.
COMMUNITY PARTNERS OF CANBERRA SENIORS CENTRE …