NEWS FLASH
On Monday, March 25, we will be visited by Gordon Ramsay, the current Attorney-General of the ACT Government. He will be at the Centre from 10.00 am to meet and greet everyone, watch the Latin Lines dancing and enjoy morning tea with the members.
The Computer Classes have got off to a flying start this year and Jenine is happy to welcome those who are having problems with their iPad, iPhone, Android phone or Windows or Mac computer. Classes are held on Tuesdays and Thursdays from 10.00 am till 11.00 am. There are still some vacancies in both classes so please contact the Centre asap if you would like to come along.
Happily, the Turner Tones have started singing along again on Wednesdays from 1.30 till 2.30 so come and enjoy a lift to your spirits. Cost is $5.
Sadly, the U3A Italian class has been cancelled as the tutor is no longer available.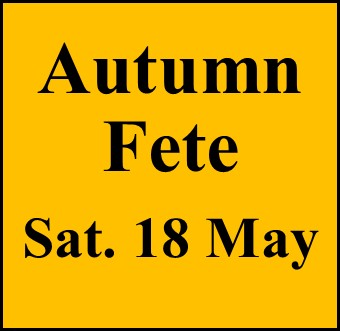 It seems no time at all since we were organising our Christmas fete but here we are asking you to spring clean your cupboards and donate your no longer wanted (but in good condition) goods. Please bring all donations into the Centre by Friday 11 May. This gives us time to sort and price all items before the big day. We are planning all the usual stalls for our Autumn Fete — Trash and Treasure, Toys, Books, DVDs, Clothes, Small Electrical items, plants and garden tools, cakes and jams.The craft group are busily making their beautiful items
COMMUNITY PARTNERS OF CANBERRA SENIORS CENTRE …