The Canberra Seniors Centre invites you to come along and take part in one of the many activities available right through the week.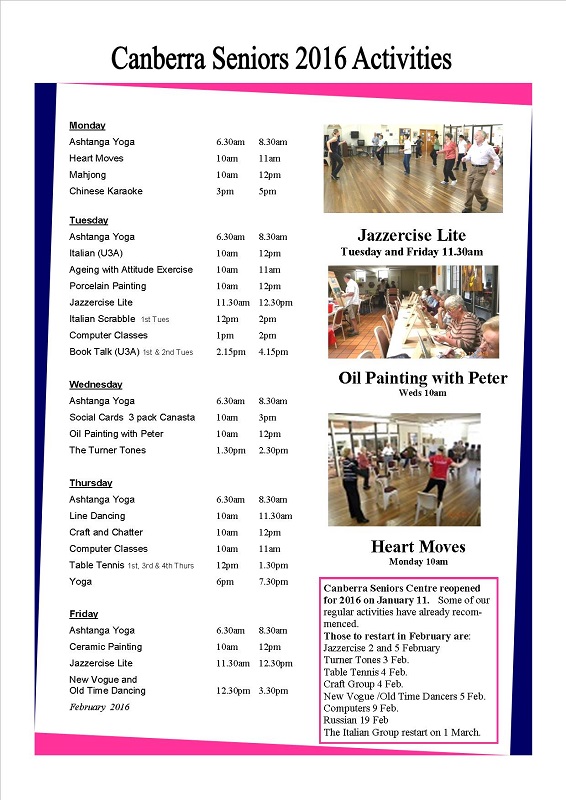 Please contact the Canberra Seniors Centre on 6248 9509 if you require further information about our activities.
Ageing with Attitude
Some of the big group who enjoy the exercise at our Ageing with Attitude class on Tuesday mornings.  See the smiles — they can exercise and still have fun.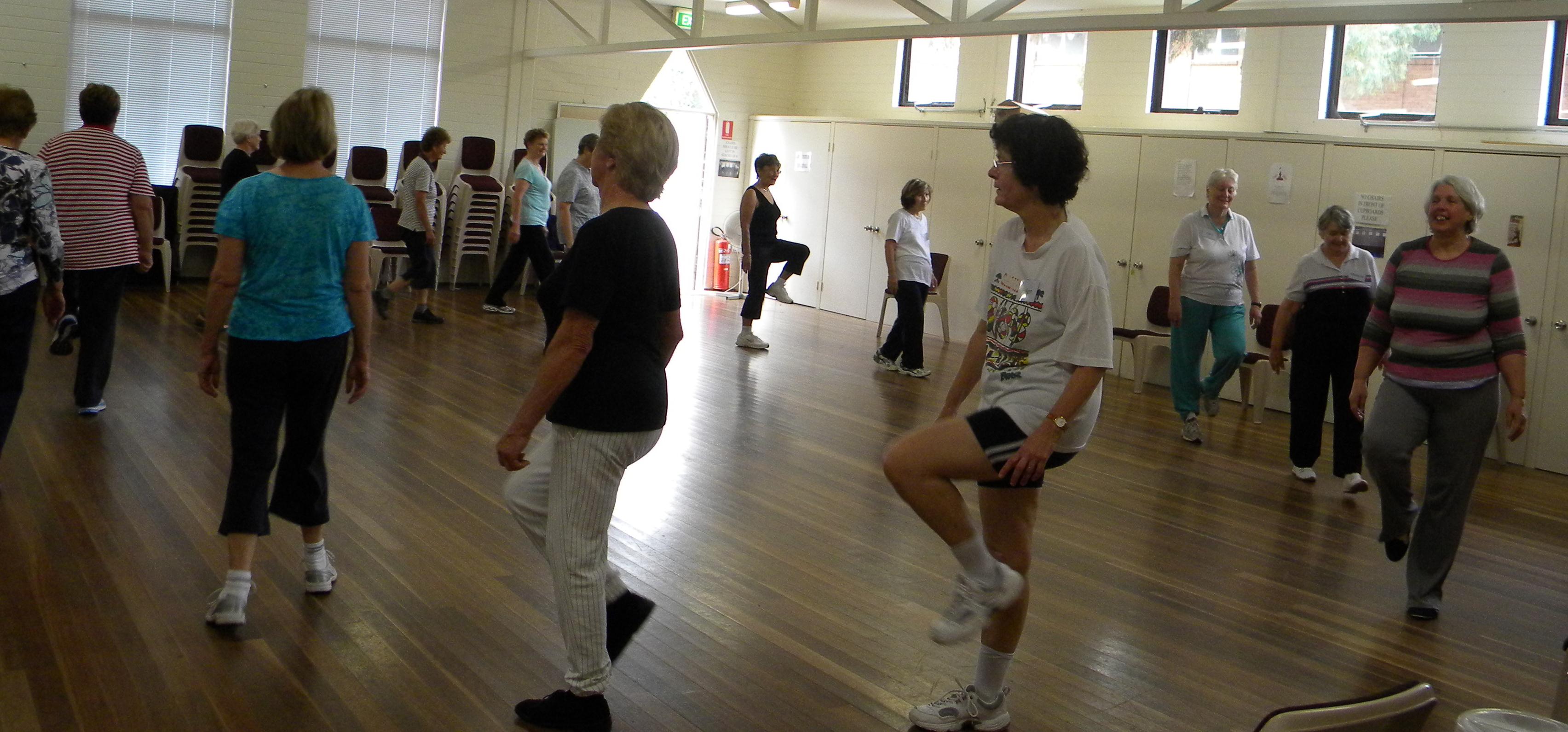 Craft and Chatter
Do you enjoy sewing or knitting or other crafts? Why not come along and join our group on a Thursday at 10 am?
It's a relaxed group where people can talk as they craft. There is the opportunity to learn a new technique from one of the group or share one of your own. New members would be most welcome.
The ladies are busy preparing for our next fete in November and would welcome your help with sewing or knitting. Just ring Pat on 6248 9509 and she will give you more details.
Computer Classes
Beginners
Come along to one of our Computer classes and learn how you can use your computer with more confidence. Within small groups learn at your own pace how to:
save, organise and retrieve files
search the internet and send an email
download photos from your camera
scan a file or program for a virus
enjoy your computer and what it can do
Classes are held each Tuesday afternoon and Thursday morning. The tutors are there to help each individual whether they are a complete beginner or one who just wants to learn some more.
Heartmoves
Jazzercise
The Jazzercise Class gets together each Tuesday and Friday to get fit in a fun way.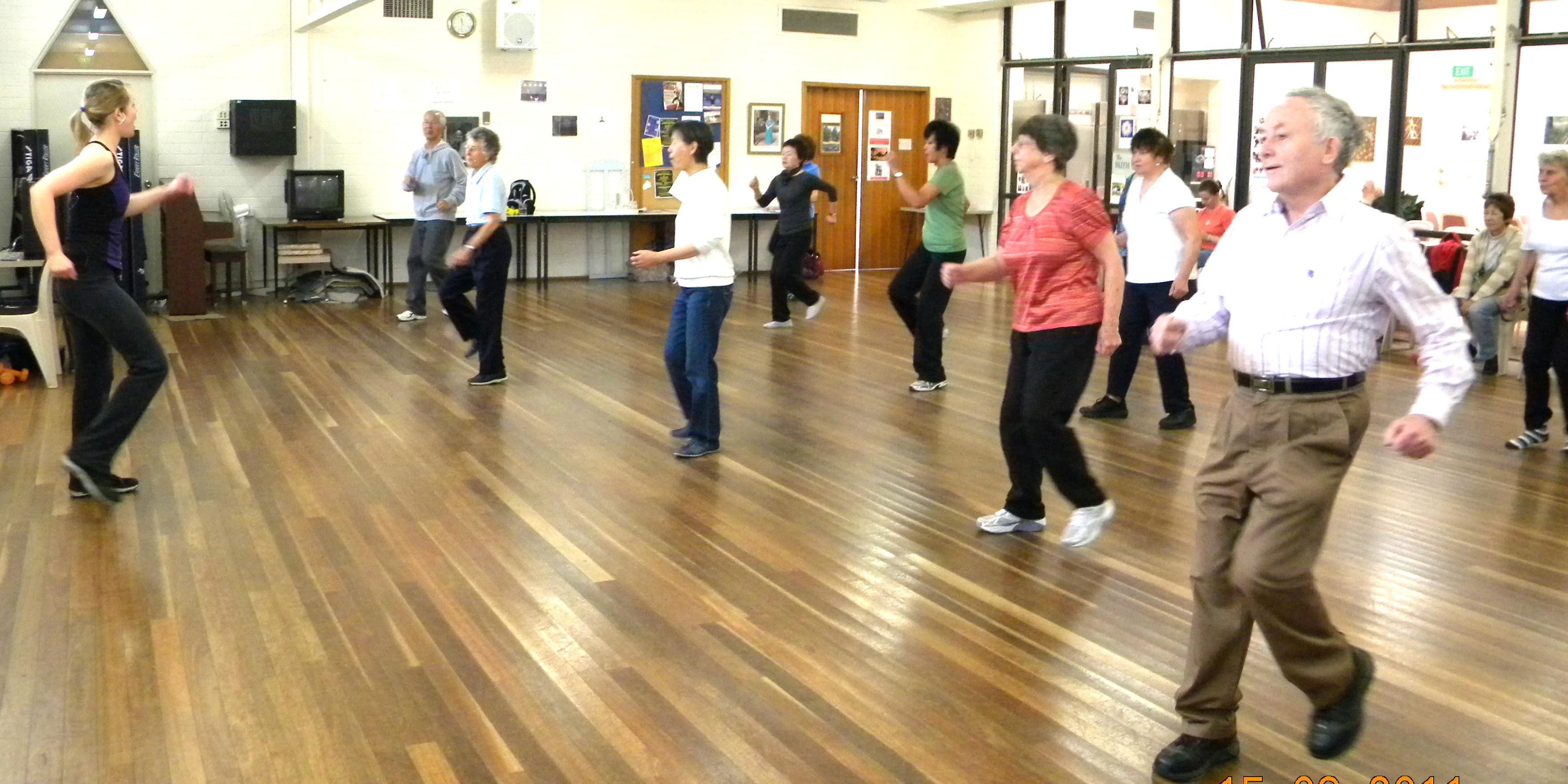 Line Dancing
Ann, the teacher, welcomes everyone, from the complete beginner to the more advanced, to join in the Line Dancing.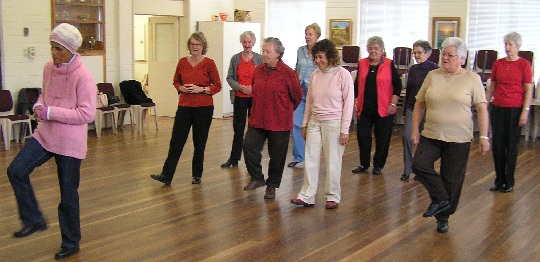 New Vogue and Old Time Dances
Our members step lightly around the room as they enjoy the New Vogue and Old Time Dances.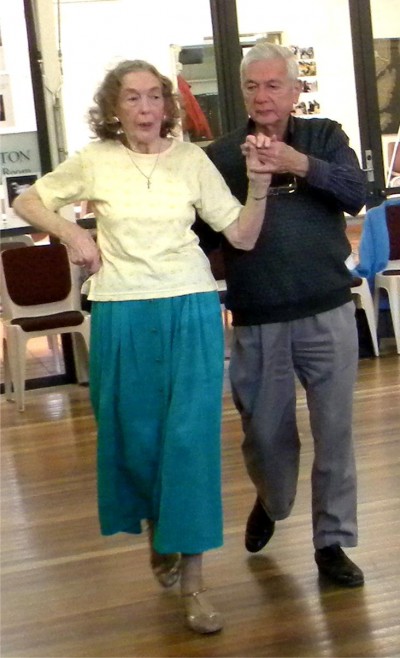 The Russian Class
The members of the Russian Class meet each Friday to practise their language skills.

Social Card Group
Each Wednesday from 10 am to 2 pm the group meets in the Fraser Room to play cards. This is a friendly, social occasion to relax and enjoy congenial company. One group will be playing Canasta but everyone is welcome to play any other card game – maybe Euchre or Poker – or whatever you enjoy.
Porcelain Painting
Our porcelain painters meet each Tuesday morning from 10 am to noon. The class caters for both beginners and for those who have painted on porcelain before. Brushes and paints are provided for beginners for the first four weeks.
Oil painting with Peter
On Wednesday mornings at 10 o'clock, Peter Stern, an experienced art teacher, leads a class. Brushes, paints and canvases are supplied and at the end of the morning you have a beautiful work to take home.