Dear Members
We are pleased to welcome everyone back from COVID-19 isolation. The club has been thoroughly cleaned and social distancing will be maintained. To ensure the health, safety and well being of everyone we are checking temperatures as you arrive and are keeping records of those attending. We have to close the Club between activities for cleaning purposes. However, we hope that you enjoy your favourite activities at the Club much like you did before.
Now is the time for you to renew your membership. Cost is the same as last year – $15. Cash payment can be made any time you are at the centre or post a cheque made out to Canberra Seniors Centre or Bank Transfer to Canberra Citizens Seniors Centre – BSB: 062 900 Account No. 008 015 07. There is also an eftpos machine at the Cub if you want to use a credit card.
Most of our activities have now restarted.
The Computer Class has begun again and bookings are essential. Please note the changed day and time. The session is now held on Wednesdays from 9.30 till 10.30.
Ageing with Attitude will also restart this month on Tuesday 18 August at 10am.
More details on these activities can be found in the August Clarion.
Please note: Due to the COVID-19 social distancing we will not be holding Birthday Lunches for the remainder of 2020.
Please do not hesitate to contact us by email, cseniors@bigpond.com or by calling 02 6248 9509.
Below is a list of essential services.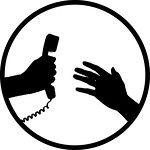 COMMUNITY PARTNERS OF CANBERRA SENIORS CENTRE …