A Meeting Place for the Over 50s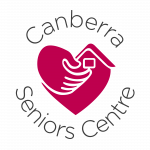 Dear Friends,
Welcome to new members! And welcome to those members who are trying out new activities this year!
Some minor changes to existing timetable
1. The Social Cards group has focused exclusively on Canasta but would like to welcome people who might like to play Five Hundred or other card games. You are welcome to come for part of the day or the whole session, 9.30 am to 2.30 pm on Wednesdays.
2. The very active and diverse Craft group will change their name from Craft and Chatter to Craft. They meet from 9.30 am to midday and members usually stay on for lunch on Thursdays.
As the carpet in the foyer and office area is worn from use and from the ravages of carpet beetle, some minor repairs will take place early on the morning of Friday 10 March. Hopefully there will be no impact on the access through the front door. However, we will use the entrance at the rear of the hall or dining room if necessary.
The guides for parking have been renewed at the front of the building. New lines on the McKay Gardens side have been added.
I have moved the three small prunus trees into pots on the McKay Gardens side of the building. This opens at least three more parking spots on the grass. Also consider parking in the driveway on the left side of the building and driving right through. Best to come as far through the driveway as you can to allow others to park behind you and to allow you to drive forward to depart. See my attempt to map these options below.
Monday Asian lunches have resumed. Remember you are welcome to order a takeaway or have lunch at the Centre for $12. These meals are halal.
The fete committee has had its first meeting and can now confirm that the date for the fete is 3 June. Donations
for the fete are welcome from 1 May. If you are a gardener, please start potting, striking, planting so that we have
a good range of well-established healthy plants for the fete.
Best wishes to all
Andrea Dean
Manager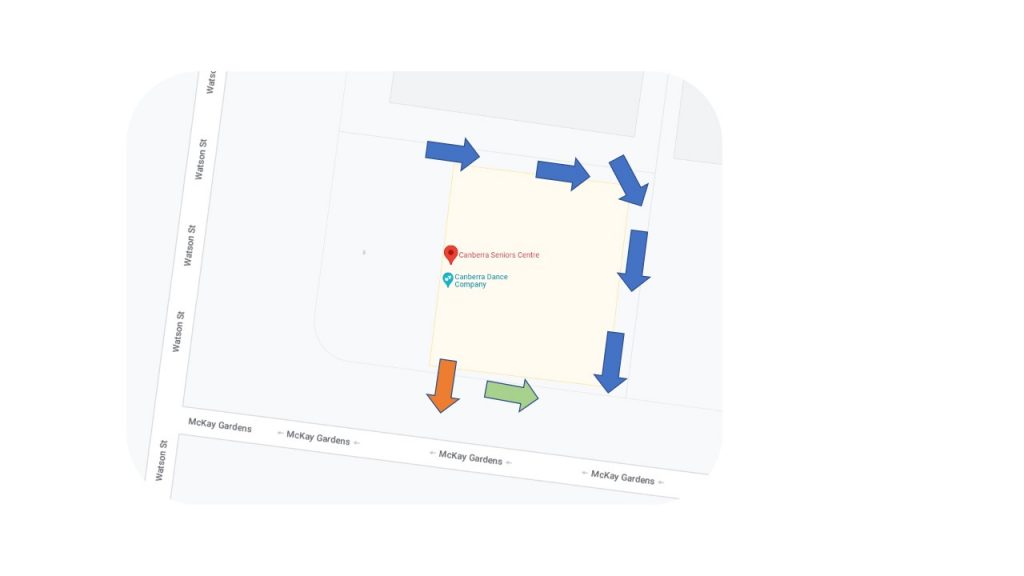 IMPORTANT DATES
Canberra Day 13 March 
Good Friday 7 April
Easter Saturday 8 April
Easter Monday 10 April
ANZAC Day 25 April 
Autumn Fete 6 May (TBC)
29 May Reconciliation Day
King's Birthday  12 June
We acknowledge the Traditional Custodians of the land where we live and work and their continuing connection to land, water, sea and community.
We pay respects to Australia's First Peoples, to their unique and diverse cultures, and to Elders past, present and future.