A Meeting Place for the Over 50s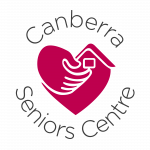 The club will be closed on Anzac Day, Monday 26 April.
By now we are all accustomed to checking in everywhere we go and there are still times when it is prudent to wear a mask.
We send our apologies to everyone who has had difficulties using our website recently, particularly with the times of activities. We are in the midst of an update and have encountered some challenging problems which we are currently wrestling with. We are doing our best to rectify this and appreciate your patience while we find the solution.
Please do not hesitate to contact us by email, cseniors@bigpond.com, or by calling 02 6248 9509 if you have any questions, comments, suggestions or complaints to share with us.
Easy and safe yoga while supported by your chair.