Dear Members
We are pleased to welcome all our members back from COVID-19 isolation. The club has been thoroughly cleaned and social distancing will be maintained.
Some of our activities have restarted at their normal times but as you can imagine, there are a few additional processes that we need to undertake.To ensure the health, safety and wellbeing of everyone we are checking temperatures as you arrive and are keeping records of those attending. We have to close the Club between activities for cleaning purposes. However, we hope that you enjoy your favourite activities at the Club, much like you did before.
Please do not hesitate to contact us by email, cseniors@bigpond.com or by calling 02 6248 9509.
Below is a list of essential services.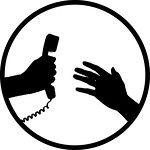 COMMUNITY PARTNERS OF CANBERRA SENIORS CENTRE …